St Swithun's, Long Bennington
Welcome to St Swithun's. A beautiful warm and friendly Church with weekly morning services (of either morning worship or Holy communion). Outside of Sunday worship, the church runs a number of events to help support the local community, from regular social gatherings, to special events for various age groups, including Messy Easter (for families with young children) to concerts and talks. There is a strong Pastoral team (make this a link to pastoral team on supporting you page) who visit people in the wider local community.
The church has been at the heart of the community for nearly 900 years. Built on the original north south route (The Viking Way) over time the road has moved west, so the building is no longer at the centre of the village. However our mission is to remain at the heart of our local community. This is achieved through serving local people by providing a range of services, from a place to meet and socialise (monthly Tea 'n' Chat), to concerts and talks.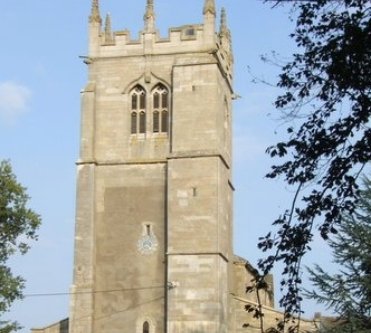 The church helps people to mark some of the most important events in their lives. If you are thinking about baptism, wanting to get married or would like to hold a funeral for a loved one at the church then get in touch with us on the numbers below. Join us for relaxed, all-age Sunday Worship
A variety of worship is offered in the Parish. Informal Worship on the first and third Sundays is led by local ministers each month. Holy Communion is offered on the second and fourth Sundays. On one Sunday per month an early morning service of the Book of Common Prayer is offered. On fifth Sundays joint services for all four parishes have been held in rotation around the group. Other special services for families, which draw larger than normal congregations include the Christingle service, Easter service, Palm Sunday service and Pet Blessing service. The ministry team and church members actively participate in school assemblies, and also several services where the whole school comes to the church to worship. A Church representative is on the board of governors of the School.
There are two regular Home Groups, which meet to deepen fellowship and our christian discipleship.
Please contact Rev'd Harriet Orridge Email: vicar.saxonwell@gmail.com. Tel: 01400 281281
To contact our wider team please see our contact sheet here